SAVE YOUR SKIS
Our simple, yet innovative ski racks fit perfectly into your rooftop cargo box for transporting skis and poles on your next adventure!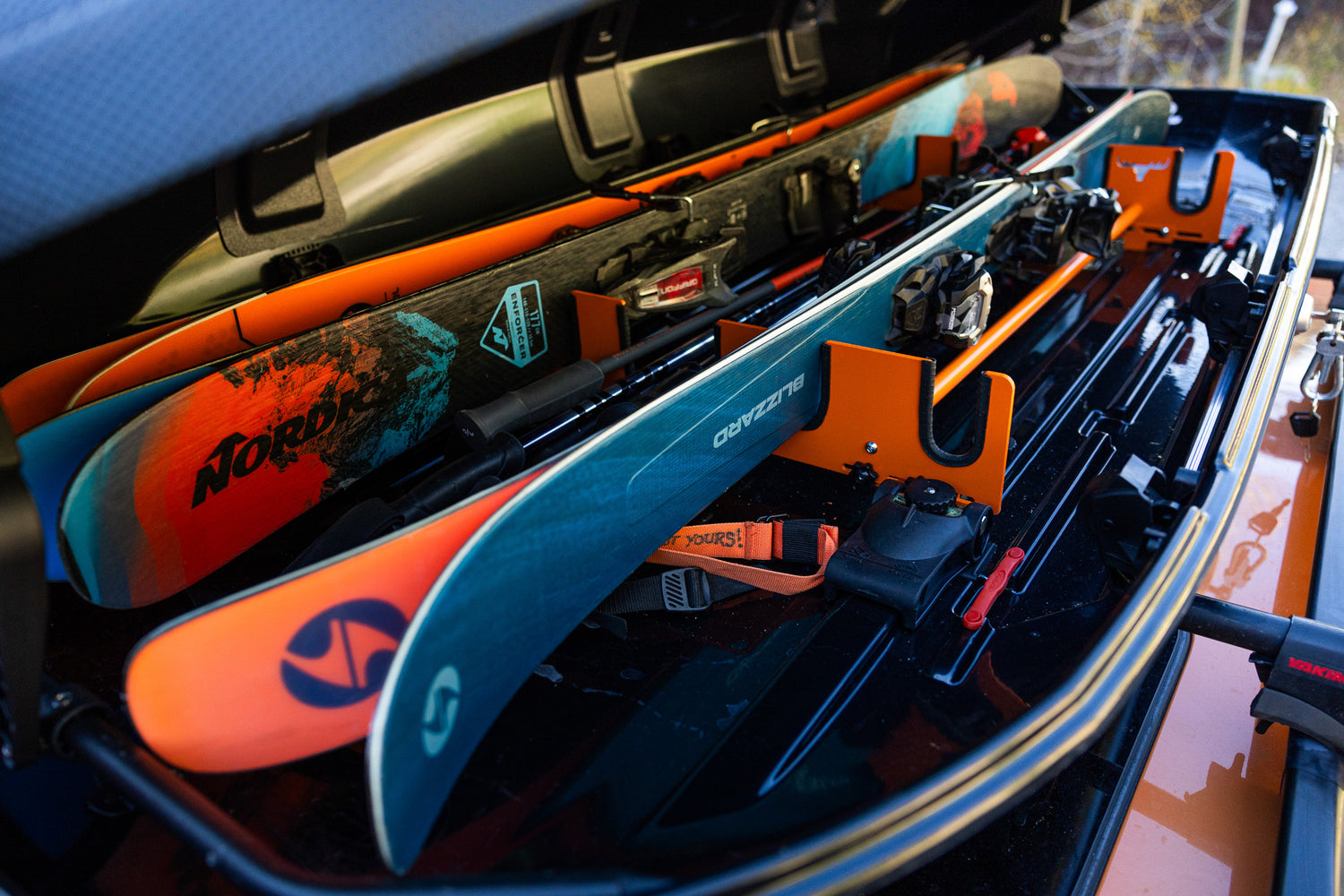 Quiet & Organized
Provides a quiet ride with no more clanking and clamoring noise, preventing dings and scratches while being safe, secure and organized.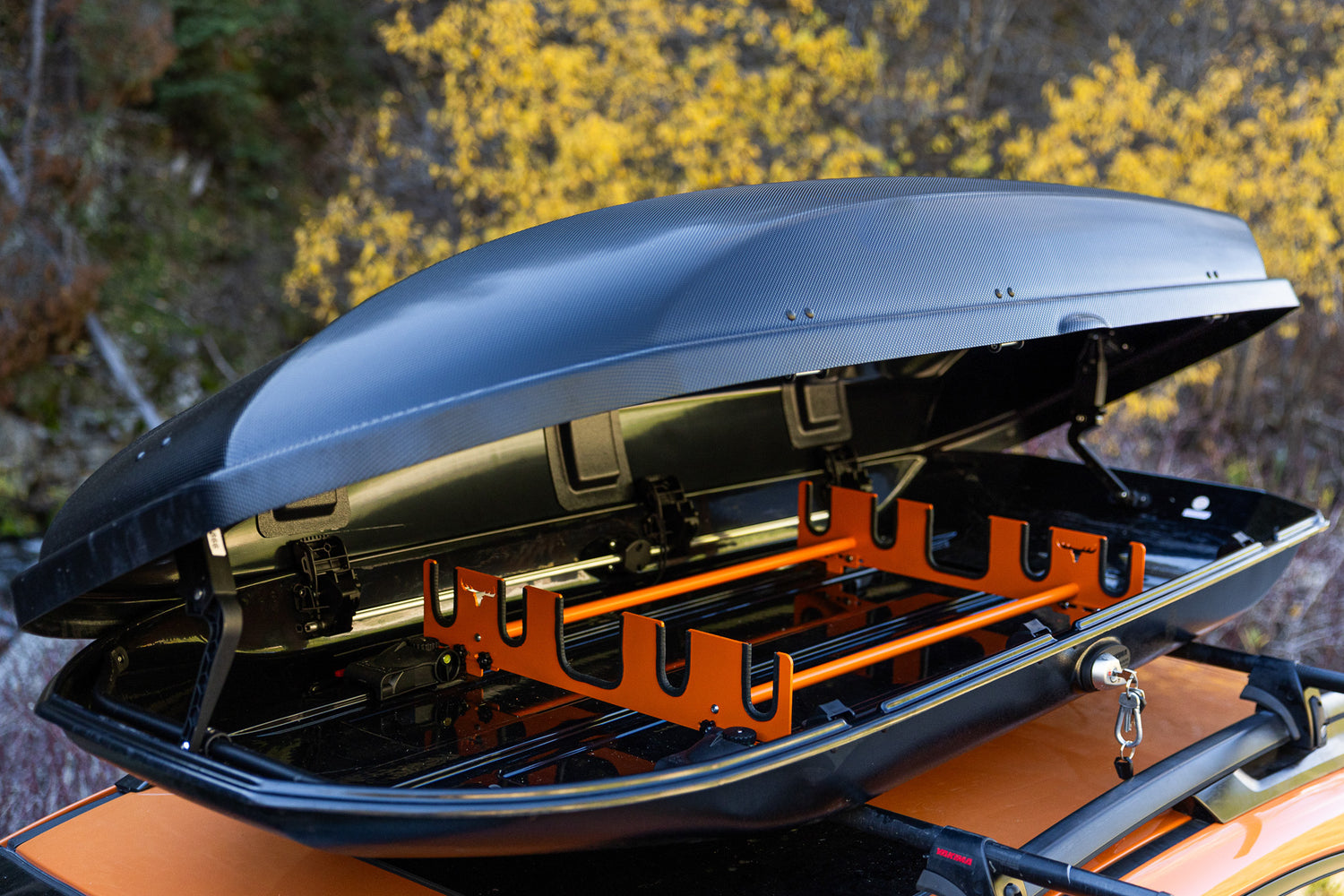 Installs in Seconds
Easy to assemble with no drilling or attachments required.  Our simple, yet innovative rack is quick to assemble and installs in seconds by simply placing within your cargo box, making it easy to remove in the off season, keeping your cargo box versatile for all uses.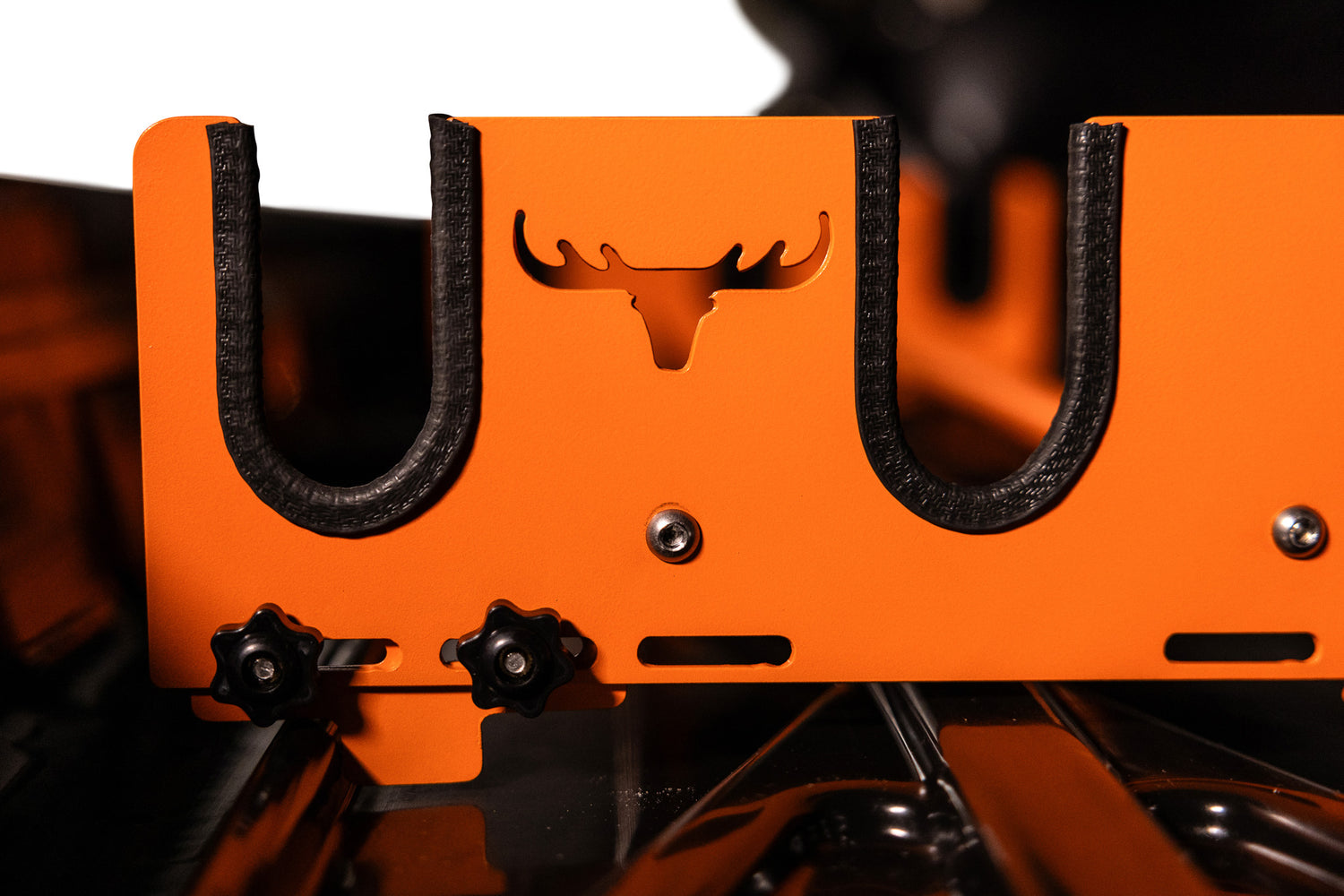 Adjustable to fit within a variety of boxes
Our patent pending design has adjustable feet that allows our rack to fit within the ridges of many different brand and size cargo boxes. SR3 for narrow boxes and SR4 for standard boxes.
Compare the Sizes
Durable, American Made Design
Designed and manufactured in Bozeman, Montana with American made steel, a durable powder coated finish and rubber gaskets to securely hold skis and prevent them from shifting.